Working with NEBDN as a Centre
October 4, 2021
SmileWisdom, an NEBDN accredited Delivery Site, has worked with NEBDN since 2011. Their Admissions Director, Rebecca Madigan, gives us an insight into the working relationship and how SmileWisdom work with NEBDN to encourage dental nurse career progression.
At SmileWisdom we are passionate about dental nurse training and development along with jobs and recruitment, so it means a lot to us to be able to run an approved NEBDN dental nursing Diploma along with a range of Post-Registration NEBDN courses. For the last 10 years we've kept in touch with NEBDN on a regular basis to constantly improve on Learners education when it comes to dental nursing. Through working with them we can adopt a clear direction with a scheme of work to train up successful dental nurses of which we're proud to have a 95% pass rate at first attempt. A yearly audit by NEBDN of our working frame and requirements means that we can be confident we are offering our Learners the best education from a leading awarding body in the UK. As our Consulting Director, Ewa Assaker says, "It give us huge reassurance knowing that the programs we provide comply with the Standards for Education and the regulations and legislation of the  General Dental Council (GDC) enabling us to deliver courses that uphold the standards of patient care. In education we put safety first, making sure our Learners are able to safely deliver in clinic what they learn in the classroom. "
Our relationship with NEBDN is always a two-way conversation where we can reach out to them at any point if we are facing any challenges to receive support and constructive feedback with a patient-care focus. They help us to find better solutions for Learners allowing us to constantly improve the way we work. Learners education and progression is always at the forefront of our minds alongside the wellbeing of our team and their expert qualifications. Ewa adds, "NEBDN really guides us to provide that A-Z career progression for nurses, starting from Diploma Level 3. They're always trying to look at the positive side, find the constructive feedback, say what we're doing well and also give us guidance on how to improve things along with the freedom to make the right choices. All NEBDN processes encourage us in a positive way to fall into the correct working frame of student dental nurses."
NEDBN regularly checks we are delivering in all respects – guiding us to create lesson plans, checking Learners facilities, verifying team qualifications, structuring the marking guides, looking at health and safety, sampling Learners work, monitoring attendance policies, helping to schedule mock exams, promoting equality and diversity, helping with enrolment processes and more. It's really reassuring for our Learners to know that we are reviewed so thoroughly on a regular basis as providers. NEDBN works with us to give everyone equal opportunity to be able to enrol on our dental nursing diploma and give Learners different pathways to enrol. Learners can be safe in the knowledge that they are receiving the best education possible from the team at SmileWisdom. Ewa comments, "Since 2011 it's been a long journey for us, and I've seen NEBDN really grow in their structure, online systems and online platforms, allowing us to effectively deliver Learners education online. NEBDN has really helped us to grow to the level we're at now, from only 10 nurses on the course back in 2011 to over 250 Learners today."
We all know how challenging 2020 was for many businesses but with NEBDN's help we were able to implement accredited online learning for our Learners within a matter of weeks. The flexibility of NEBDN's online exam delivery meant that our Learners didn't suffer any delays or breaks in learning and that something we envisaged implementing in three years' time was able to be up and running so quickly. When the pandemic hit, we worked very hard as a team to make online learning happen and to have the support of the NEBDN was invaluable to us.
Dental nursing has evolved into a respected profession with practices seeing the unique value that a qualified dental nurse brings not only to the patients but to the business as well. Professional dental nurses have become a very important part of dentistry offering chair side support, helping to improve working times for the dentist and waiting time for the patients. As a result, dentists are now encouraging nurses more and more to attend post graduate courses. We started offering postgraduate courses three years ago and SmileWisdom currently offers NEDBDN qualifications in Dental Implant Nursing *Level 4, Dental Radiography *Level 4, Oral Health Education *Level 4 as well as a range of CPD and eCPD for dental professionals.
Career progression is something we take very seriously to help our Learners with, and we don't say goodbye once the education part is over. SmileWisdom has the largest job site when it comes to dental nursing and practice support staff, with around 750 jobs from companies such as Bupa, MyDentist, Dentex, Portman, Royal Navy and a growing number of independent practices.
Josh and Katherine in our jobs and recruitment team are passionate about helping both Learners and qualified dental nurses find their dream job. So, once you're enrolled on a course with us you really do become part of the SmileWisdom family, and we relish nothing more than to see dental nurses do well!
If you would like more information on enrolling with us as a Centre, click here
Visit our jobs site at www.smilewisdom.co.uk/jobs
*Listed qualifications are equivalent to level 4.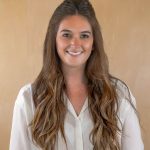 Written by Becky Madigan
Admissions Director