Special Recognition Awards 2020 – our winners announced
November 23, 2020
Earlier this year in August, we opened our annual Special Recognition Awards (SRAs) for individuals who have demonstrated dedication, outstanding service and commitment to NEBDN and/or the education and training of dental nurses, through involvement and achievement at a national or UK level. 
Following a shortlist, we are excited to announce the winners of the 2020 SRAs are:
Marie Parker – Former Chair at NEBDN (2013-2017)
Susan Wright – Associate Examiner and Committee member at NEBDN
Fiona Ellwood – Founder and Patron of the Society of British Dental Nurses
Margaret Stout – Retired Dental Nurse and former literary advisor to Mr Henry Levison, author of Levison's Textbook for Dental Nurses.
We would like to take this opportunity to recognise four worthy recipients of NEBDN's Special Recognition Awards for 2020. These awards are allocated across three categories and this is an exceptional year as we have two awards in the Contribution to Dental Nurse Education and Training category.
Marie Parker – Contribution to NEBDN category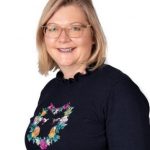 Marie qualified as a Dental Nurse in 1994 and has worked in NHS hospitals and general and private dental practices. Marie has achieved Post Certification, Teaching and Management qualifications, including a Masters degree in education to help her develop and influence the status of dental nurses on a national basis.
Marie joined NEBDN in 2001 as an Examiner for the National Certificate and the Certificate in Oral Health Education (OHE). She joined the OHE committee and went on to chair this committee for several years before becoming a Trustee. As a member of the Finance Committee, she was instrumental in the appointment of new accountants to better serve the needs of NEBDN. She led the Business Improvement Group that was responsible for the development of the new Fluoride Varnish Course and encouraged more use of market research to inform Board strategy.
In the role of Chair of the Board from 2013 to 2017 she developed strong governance for NEBDN and an active and committed Board team achieving many changes which have prepared the organisation for its developing journey as an Awarding body. Marie has a passion to improve the education and training for Dental Nurses and has been committed to NEBDN's vision and values, to continue to develop qualifications that meet the needs of tomorrow's dental nurse.
Susan Wright – Contribution to Dental Nursing developments category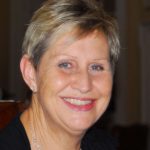 Susan has been involved with the teaching and IQA work for Dental Nurse courses for many years and continues to support and improve the function of NEBDN. Susan is a valued Associate Examiner and Committee member at NEBDN and draws her contributions from her many years of knowledge and experience as both a Dental Nurse and a Practice Manager.
Fiona Ellwood – Contribution to Dental Nurse education and training category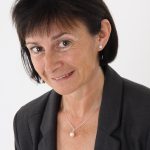 Fiona is the founder and patron of the Society of British Dental Nurses and has helped to develop and support the teaching of teams and individual educators as well as professional development. Her work spans across all four nations.
Fiona was a provider of NEBDN qualifications for many years both prior to and post mandatory registration, was an examiner for NEBDN's registrable qualification, the oral health education qualification and was part of the early work in the transition to the more current NEBDN qualification. We know how proud she is to hold the NEBDN qualification herself.
Fiona holds many educational appointments both at the Royal Colleges and across the sector as well as dental nursing and is an External Examiner on a BSc Dental Nurse programme. She was the first Dental Care Professional to receive an Honorary Fellowship from the FGDP (uk) and one of the first to receive a Fellowship of the Dental Trainers Faculty at Royal College Surgeons (RCS) Edinburgh and is currently a member of the RCS Edinburgh Dental Education Advisory Board. Fiona is passionate about quality assurance in education and as such she was appointed as an education inspector for the General Dental Council.
Margaret Stout – Contribution to Dental Nurse education and training category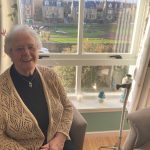 Margaret is responsible for inspiring Mr Henry Levison to write his Textbook for Dental Nurses – first published in 1960 and it is now published in its 12th edition, in many countries.
Margaret worked with the service and Mr Levison for five years and her dedication to the job and the patients never waned. Margaret's enthusiastic presence within the small dental team of which she was such a large part, led to the publication of the first and enduring Textbook for Dental Nurses.
After a long and illustrious career, it's no surprise that in the 9th edition of his textbook, Henry Levison wrote her a personal message; ToMargaret, the best of all my nurses.
We would like to thank all our winners and nominees for the outstanding hard work you have provided to NEBDN and look forward to the next round of nominations in 2021.
Due to COVID-19 we are recognising our winners virtually this year and have posted an official NEBDN award and letter via postal service to show our gratitude.