NEBDN pays tribute to Janet Goodwin – former Chair of NEBDN
September 29, 2020
It is with great sadness that we announce the death of Janet Goodwin at home in Blackpool after a long battle with breast cancer.
Janet began working in dentistry in 1971, and worked in general practice, community, dental hospitals and further education, including roles as Nurse Manager at Leeds Dental Institute and Qualifications Manager at NEBDN, for whom she also volunteered as an examiner and as Chairman – only the second dental nurse to be Chair of NEBDN. She was also a Past President of the Oral Health Foundation, was the first dental nurse to be a member of the General Dental Council and a past Chair of its Standards Review Group, as well as a former Governing Body member of Nugent Care Charity in Liverpool, and a development manager for the Strategic Health Authority. She consulted on management and educational projects with City & Guilds as Chief Examiner, and with Dental Team Qualification in the development and delivery of DCP programmes.
Kate Kerslake, CEO at NEBDN, commented: "Janet was a warm and caring person and she will be sadly missed. Janet frequently attended NEBDN events offering her expertise and support to dental nurses and fellow professionals and has contributed years of service to NEBDN in her many roles, and for that we are truly grateful."
We are very saddened by this news and our thoughts and prayers go out to her family and loved ones.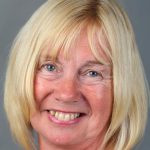 *Information provided by BADN.